Training
As of February 2016 Barry Higgins is now a fully qualified trainer for the following Mikrotik Courses: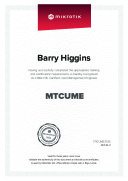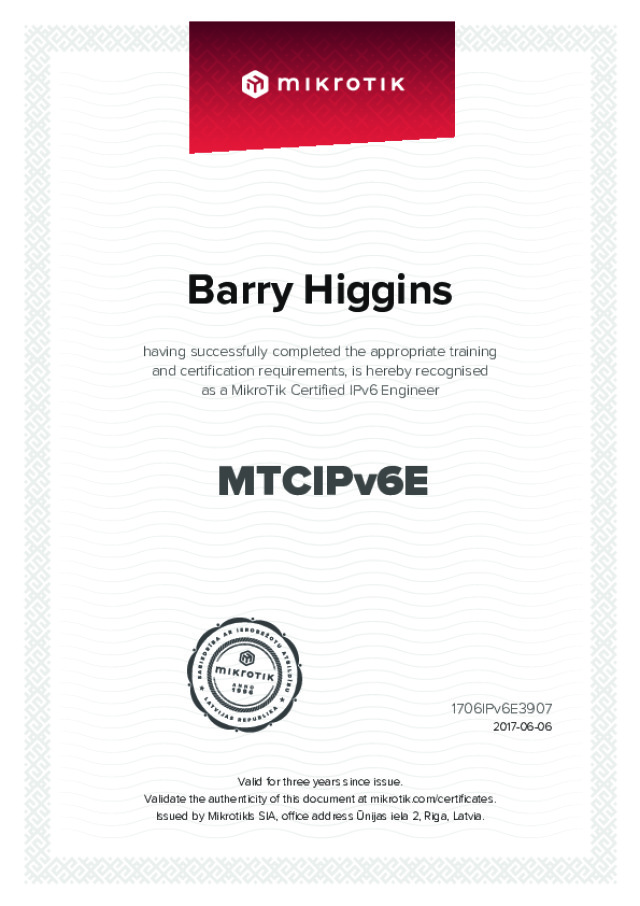 The last 10 years of creating and running the local WISP has been the grounding for most of the knowledge gained using MikroTik products, that combined with an influx of consultancy projects where MikroTik products are being used in all manner of situations has extended the knowledge of how to use this equipment for real life aspects.
The course schedule is updated regularly so keep watch or follow me on twitter - @AllnessIT
Unlike other training services offered, the courses listed below will run even if only one student is booked. Each course is 3 days unless otherwise listed. You may find some MikroTik documentation that lists courses as 2 days even though they asre listed as 3 days in the schedule. This is due to additional content and a more thorough pace of delivery.
Should you wish training sessions held at your premises to save on costs, please contact us using this email address : for a quote, stating where you are based and the student numbers.
Registered with the UK Register of Learning Providers No. 10061668
Date
Course
Venue
Cost
Qty
Payment
5th May 2020
3 days
MikroTik Certified Security Engineer
KHFC
Kidderminster Harriers Football Ground
Conference Rooms
Kidderminster
DY10 1NB
more information
£ 549.00 ex VAT
£ 658.80 (inc 20% VAT)
per person
8
Places available
Bank Transfer