Gainsborough House Hotel
The Gainsborough House Hotel has perfect facilites for our training courses.
For all courses, we will most likely use the the Devonshire Suite.
Internet access is provided via WiFi throughout most of the complex.
Typical course times are 9am start on the first day till 5pm followed by 8.30am till 5pm for the remaining of the course. A morning and afternoon break plus a light lunch break every day.
Parking available or it is about 25 minute walk from the railway station.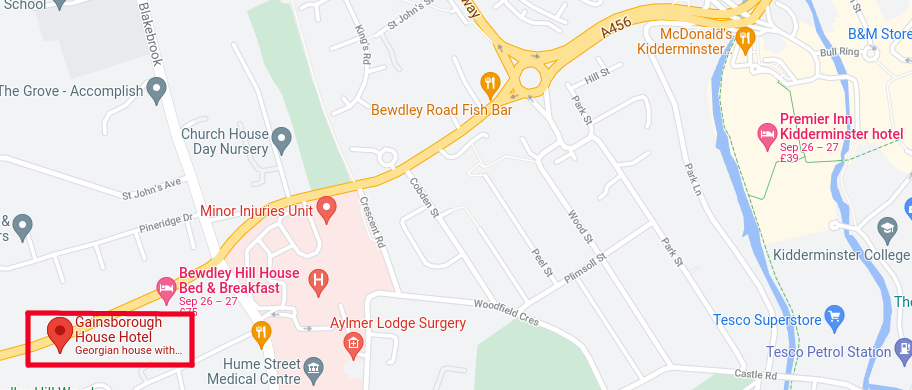 Local Accomodation
There is a consesion price of £70 for a single room if you quote you are attending the training event.
..or a Premier Inn is located within a 15-20mins walk and a Travelodge within a 25 minute walk if looking for a 'branded' chain hotel. Both of which are located next to places to eat and drink.